Night of Fire
The Night of Fire takes place at the darkest hour round midnight on Thursday night. When the fires are lit a thousands of years later here at Nämforsen you will experience amazing fire artists put on a blazing show. Each year we invite new artists to come and perform something unique.
This years Night of Fire
This year Eldfågel with friends land at Urkult to open the festival in the middle of the magical summer night. with a show about darkness and hope, about daring to face all parts of the self and to find ones inner fire again, after all seems to have fallen. The show 'A life out the ashes' lifts the theme depression and remind us that nothing is static; it is possible to find strength and peace in oneself even though the way can be long and stormy. It will be a dramatic, intense and dark experience – full of burning hope.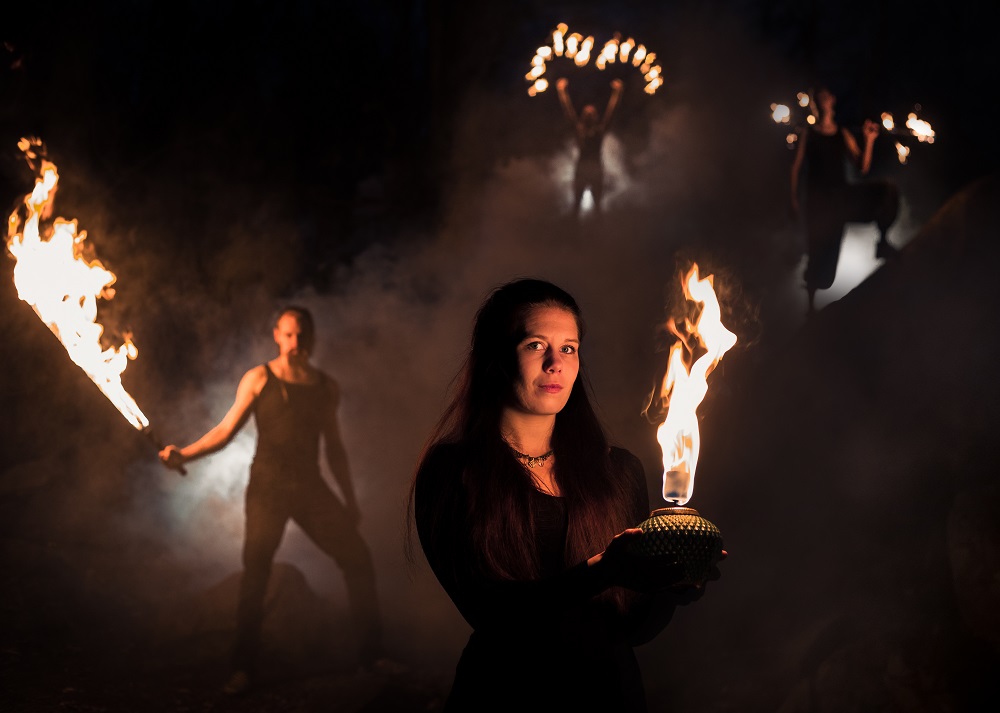 Solidarity
Night of fire is a time that brings people together. Thousands of visitors meet round the bit stage, sitting in the slopes, on the stairs, in the trees. Everyone has to sit very close to one another so that as many as possible can enjoy the show. Together we are experiencing something unique, something that creats fine memories in a place where people have gathered for years and years.