CAMPING & Accommodation
Tent, caravan or staying within a distance?
Camping information will be updated during the spring
Bookings usually opens up at May 2nd
At Urkult there are a number of camp sites to choose from, these are run privately and you will book your accommodation with them personally.
Please find information for each one of them below.
You also have the option to stay at a mass-lodging place at the local school, or book a private room with village people.
Camping is not included in the ticket. You will need a festival pass in order to stay at the camp sites during Urkult.
NÄSÅKERS CAMPING & STUGBY
FULLY BOOKED
Cabins, camp- and tent site next to festival area. Limited access to electricity for tents, vans and trailers. NÄSÅKERS CAMPING & STUGBY IS FULLY BOOKED. More information can be found on the website nasakerscamping.se
SIGGES FAMILJECAMPING
Quiet camping located in central Näsåker primarily for families. 5 minutes distance to festivalarea. Vans/trailers and tents. No military tents or buses. No electricity. WC that is cleaned every second hour both day and night. Pantry and freezers for ice packs. Booking will open 2nd of May, phone: +46 (0)70–332 20 96.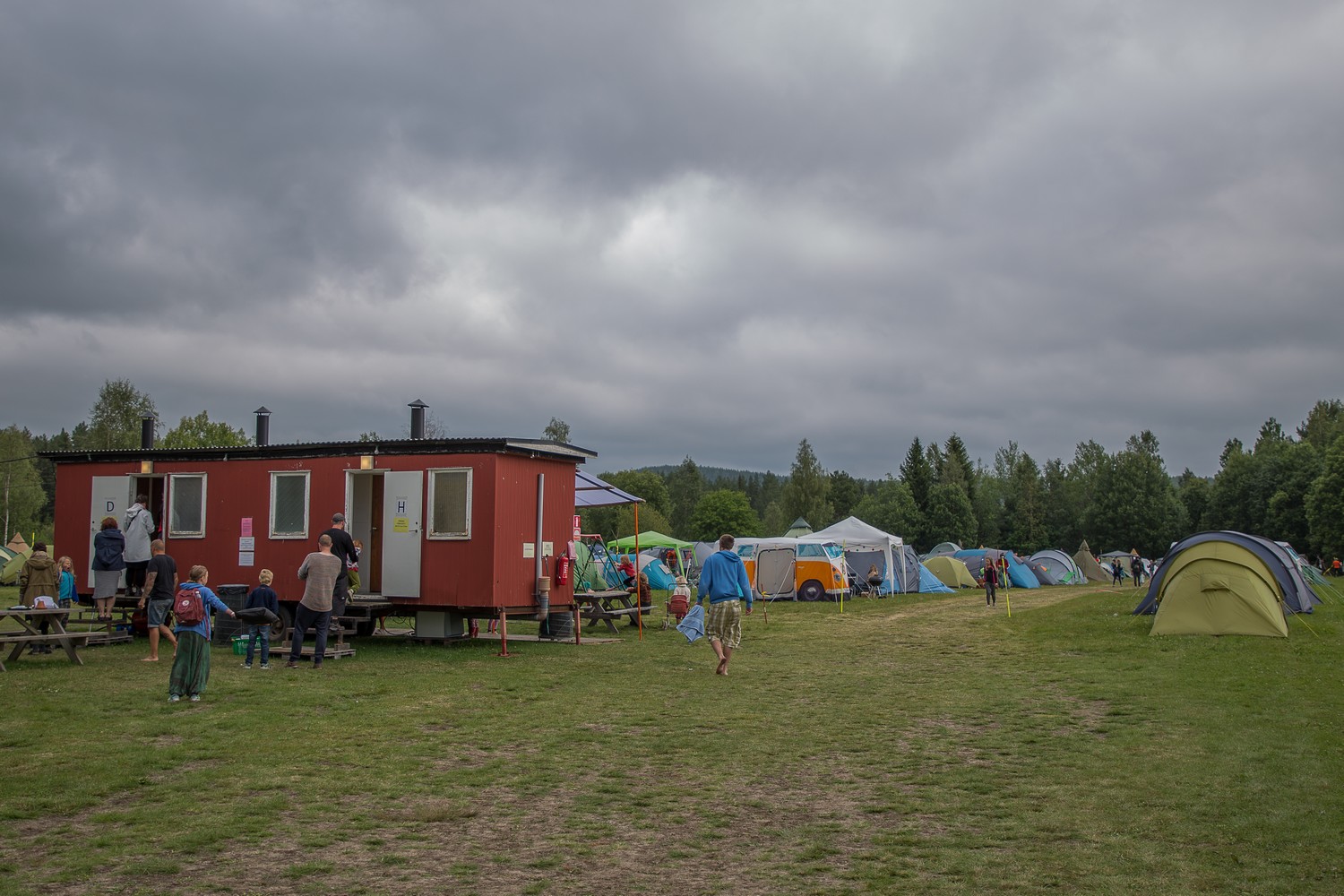 BADPLATSCAMPINGEN
FULLY BOOKED
Located at the north side of the river by the bathing place, just below the local Folklore Museum. About 10 minutes from the festival area. Only tents allowed, no vans or military tents. No electricity. Earth closet/Outhouse. BBQ facilities. BADPLATSCAMPING IS FULLY BOOKED and can be contacted via e-mail fridsberg73@gmail.com or phone +46 (0)70–267 72 27.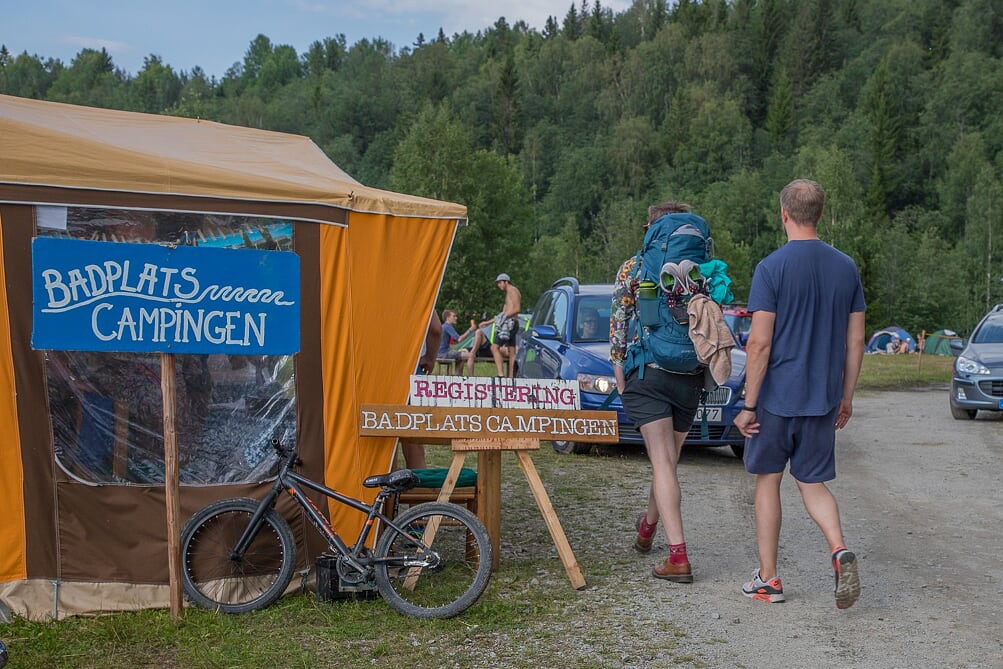 ÄLVCAMPINGEN
Classic festival camping. Situated on south side of the river, about 500 meters from the festival area. Only 30 normal tents. No caravans. Access to place for dishwashing. No electricity. No parking. Not suitable for children. Booking on +46 (0)73–030 42 33.
THE KLÄPP CAMPING

About 2 km from the festival are there is a new camping site on the north side of trunk road 90. It's a calm family camping for tents and mobile homes. The surroundings are rural and you can enjoy nature.
There will be porta-potties and water but no electricity. There's a fire-ban with the exception of camping kitchens. If you want to save time going back and forth to the festival area we recommend bringing a bike. There is no transportation offered by Urkult or otherwise.
To book this camping send and email to klappcampingen@gmail.com or phone +46730-65 38 14. State your name, phone number, what tent/vehicle you will be living in and how many people you will be. Pay with Swish in the reception when you arrive. They are also looking for volunteers. More information can be found on www.facebook.com/klappcampingen
THE CLOUDBERRY CAMPING
FULLY BOOKED
Näsåkers Hotel, The Cloudberry, opens up its beautiful backgarden – with view of the river – to our festival visitors that are searching for a camping spot. This spot is in the heart of the village and there will be access to toilets, shower and electricity. Only tent spots are available.
THE CLOUDBERRY CAMPING IS FULLY BOOKED.
Email
contact@thecloudberry.org
and state the size of your tent to book a spot.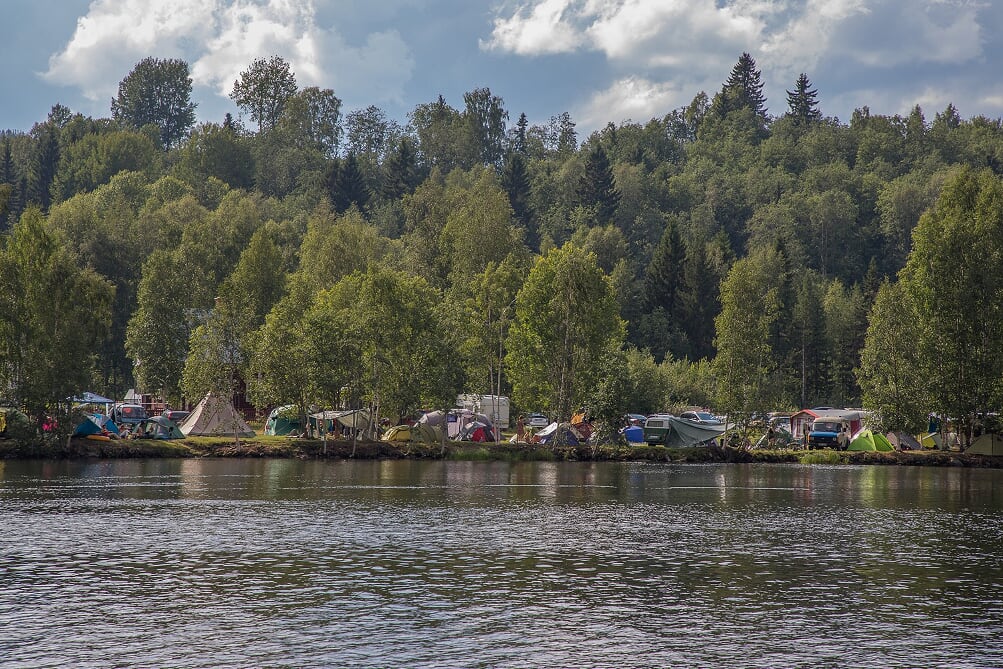 UPPSTRÖMS CAMPING
FULLY BOOKED
Situated on the south side of the river, about 1 km (walking path) from the festival area. Tent and vans/trailers. Breakfast service and café in the big yurt. Wood fired sauna available for reservation. UPPSTRÖMS CAMPING IS FULLY BOOKED, for more information visit the website uppstroms.se/boende-under-urkult
CAMP BYGÅRDEN
FULLY BOOKED

Camp Bygården is a central camping site at the end om Storgatan (the big street though the village). It is a field area with only 2 minutes walk to the hotel, 5 minutes to the grocery store and 15 minute walk to the festival area.
Here you can put up a tent or park your mobile home. Reception, water, porta-pottys & fire places are accessible in this area. 
You can reach them on campbygarden@gmail.com. The payment is made at the reception upon arrival. They are also looking for volunteers! CAMP BYGÅRDEN IS FULLY BOOKED, more information can be found at www.facebook.com/campbygarden
BASTUVALLENS CAMPING
Camping by the sauna. A scenic camping by the riverside just below the village. 20 minutes walk to the festival area. Tents, caravans and hammocks. Earth closets. No electricity. No bookings. First come, first served!
GRÖNA LÄNGTANS CAMPING
There is now extended possibilities for tent and mobile home camping. It is situated in the village with approximately 25 minutes walk to the festival area. Simple camping with charging possibilities and accessibility to water and toilet. 10 mobile home slots and 20 tent slots are available and up for grabs this time around. PM to Joakim Sundbom or email to Joakim.sundbom@gmail.com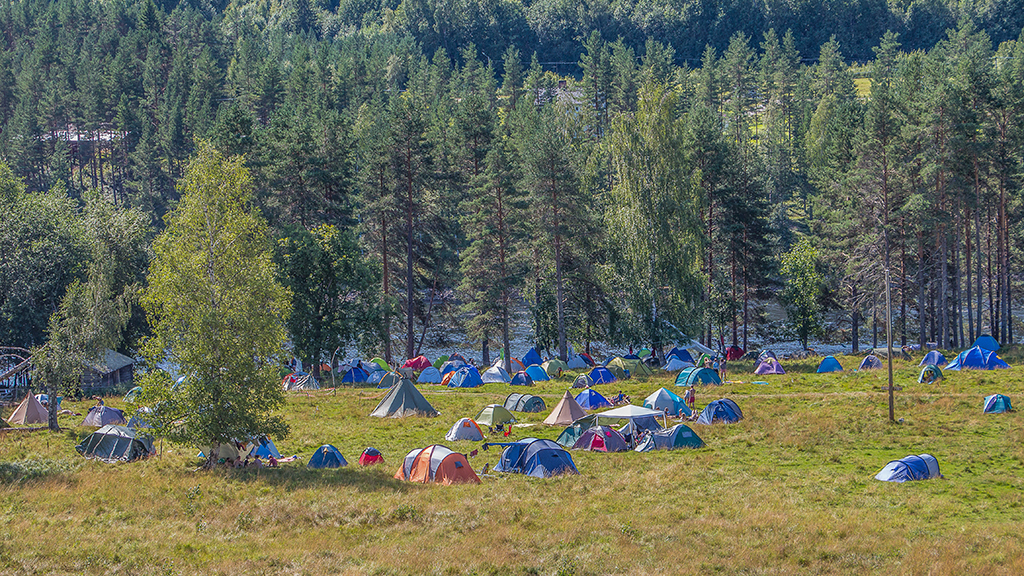 VOLONTÄRCAMPINGEN
All volunteers can stay for free at our Volunteer camping site. Anyone wish to stay elsewhere will have to book and pay that themselves. The camp is situated by the river just below the village. Only for tents, about 20 min walk to the festival area. Close to the common sauna. Dry toilet. No electricity. One part of the camping is free from alcohol. Everyone is responsible for putting the trash in the right bin. Drinking water from a tank. There is no road to the camp site and the footpath can be muddy. This camp site is only open for our volunteers. Become a volonteer!
FÄBODAMMEN
Fäbodammen is closed and the campsite is out for sale. We hope they will re-open in time for Urkult!
PRIVATE HOUSING IN THE VILLAGE
Many locals rent out rooms, beds or spots for mobile homes during the festival and put out their vacancies on
Urkults unofficial Facebook-group
. Below you can find all the information we at Urkult have received and know about the different accommodation alternatives. We update the page every time we receive new information about an new camping site or alternative for our visitors.
MASS LOGDING
Unfortunately there is no mass accommodation at Näsåkers school this year.
HOTELL NÄMFORSEN
Urkult rents the entire hotel during the festival.
STAYING WITHIN A DISTANCE
Private housing in Åsmon, 5 km from Näsåker
Hundraelvan in Åsmon. For more information see Facebook
Private housing in Åsmon, 5 km from Näsåker
1 hours walk, maybe you can hitchhike to the festival area if you don't have a car.
Send an SMS to 073–1821945 stating the number of people in your company.
Live on a self-sufficient farm in Stormon 9 km from the festival
Rent bed spaces in a loft or spots for your mobile home. The owners offer food places to make camping fires during your stay. A 10 minute walk to a private beach or use their outdoor shower!
There are some rules at this farm including no drugs & alcohol so email 
triaac@googlemail.com
 for more information. 
Omsjö, 16 km from Näsåker
Omsjö Camping
Resele, 16 km from Näsåker
Boende i Resele
Ramsele, 32 km from Näsåker
Ramsele Camping
Junsele, 34 km from Näsåker
Junsele Camping, Junsele B&B and Hotell Corner
Sollefteå, 43 km from Näsåker
Hotell Hallstaberget, City Hotell, Nipanhotellet and Sollefteå camping