CAMPING & Accommodation
Tent, caravan or staying within a distance?
Camping information will be updated during the spring
Bookings usually opens up at May 2nd
At Urkult there are a number of camp sites to choose from, these are run privately and you will book your accommodation with them personally.
Please find information for each one of them below.
You also have the option to stay at a mass-lodging place at the local school, or book a private room with village people.
Camping is not included in the ticket. You will need a festival pass in order to stay at the camp sites during Urkult.
NÄSÅKERS CAMPING & STUGBY
Cabins, camp- and tent site next to festival area. Limited access to electricity for tents, vans and trailers. Information about booking can be found on the website nasakerscamping.se
SIGGES FAMILJECAMPING
Quiet camping located in central Näsåker primarily for families. 5 minutes distance to festivalarea. Vans/trailers and tents. No military tents or buses. No electricity. WC that is cleaned every second hour both day and night. Pantry and freezers for ice packs. Booking will open 2nd of May, phone: +46 (0)70–332 20 96.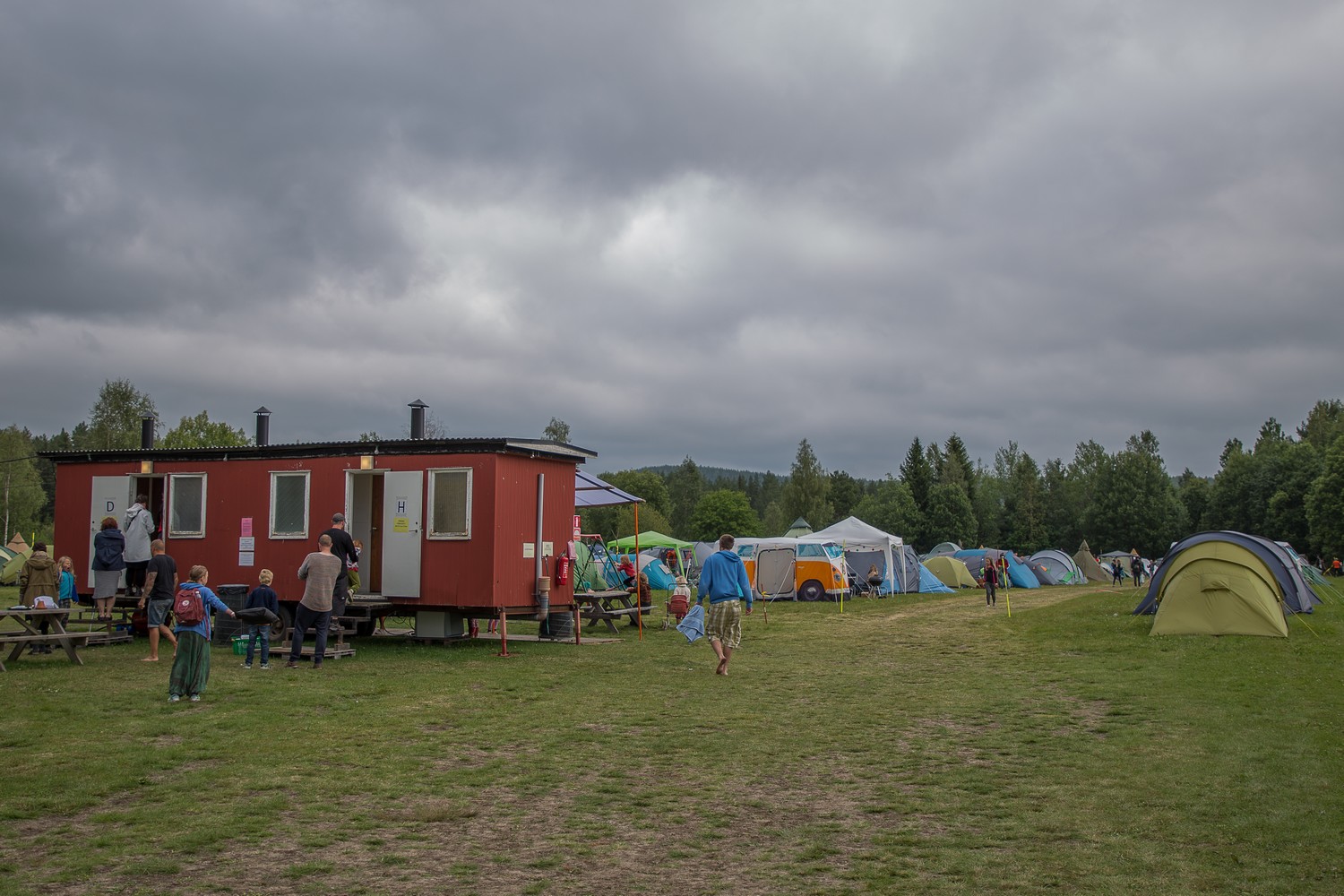 BADPLATSCAMPINGEN
Located at the north side of the river by the bathing place, just below the local Folklore Museum. About 10 minutes from the festival area. Only tents allowed, no vans or military tents. No electricity. Earth closet/Outhouse. BBQ facilities. Booking will open in May. Send an e-mail to fridsberg73@gmail.com or phone +46 (0)70–267 72 27.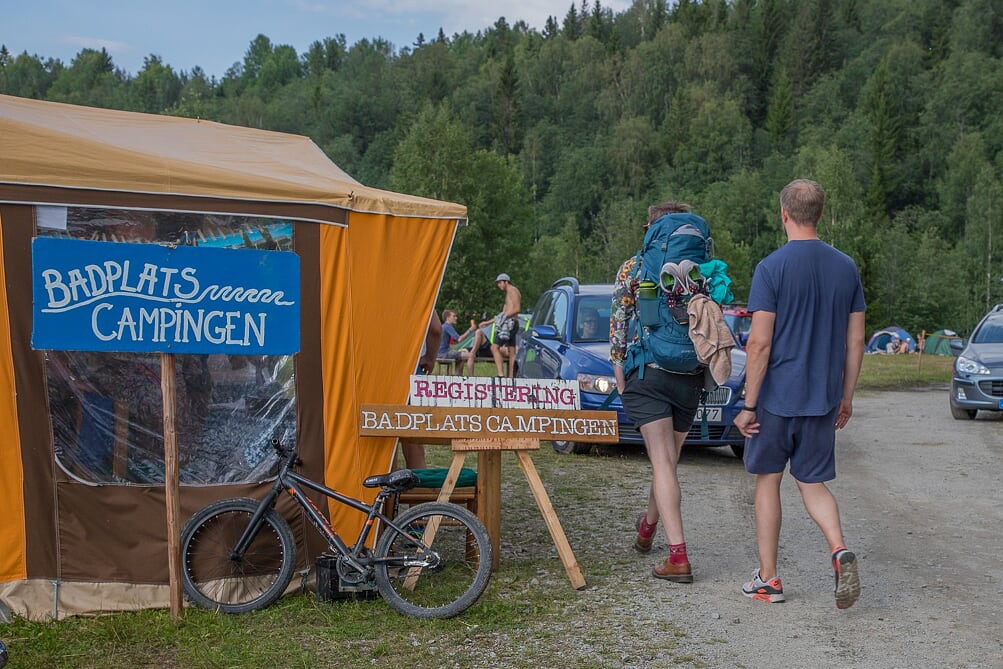 ÄLVCAMPINGEN
Classic festival camping. Situated on south side of the river, about 500 meters from the festival area. Only 30 normal tents. No caravans. Access to place for dishwashing. No electricity. No parking. Not suitable for children. Booking on +46 (0)73–030 42 33.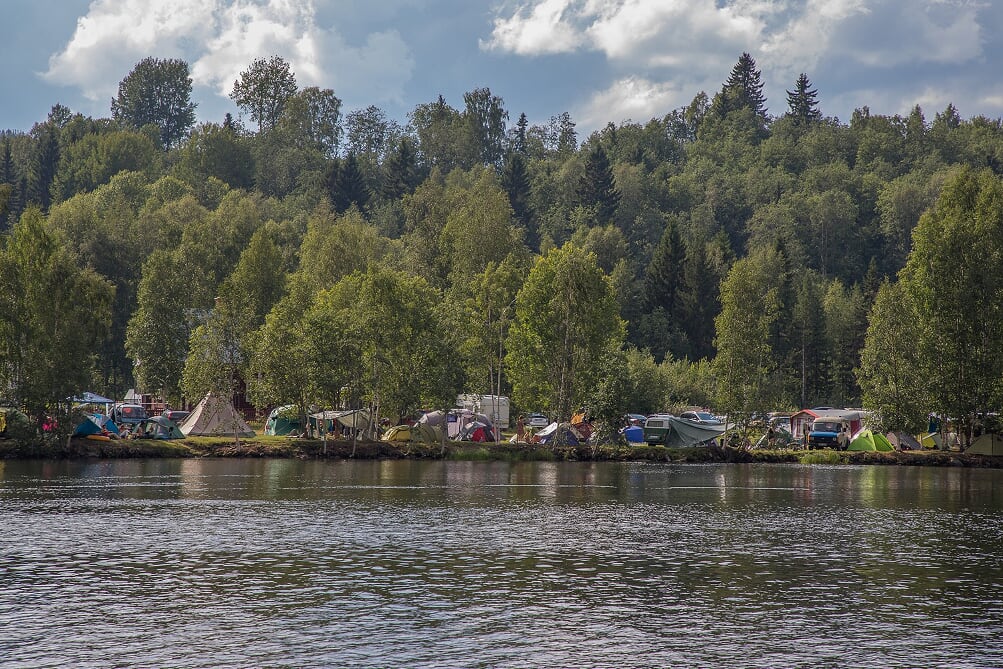 UPPSTRÖMS CAMPING
Situated on the south side of the river, about 1 km (walking path) from the festival area. Tent and vans/trailers. Breakfast service and café in the big yurt. Wood fired sauna available for reservation. For booking and more information visit the website uppstroms.se/boende-under-urkult
BASTUVALLENS CAMPING
Camping by the sauna. A scenic camping by the riverside just below the village. 20 minutes walk to the festival area. Tents, caravans and hammocks. Earth closets. No electricity. No bookings. First come, first served!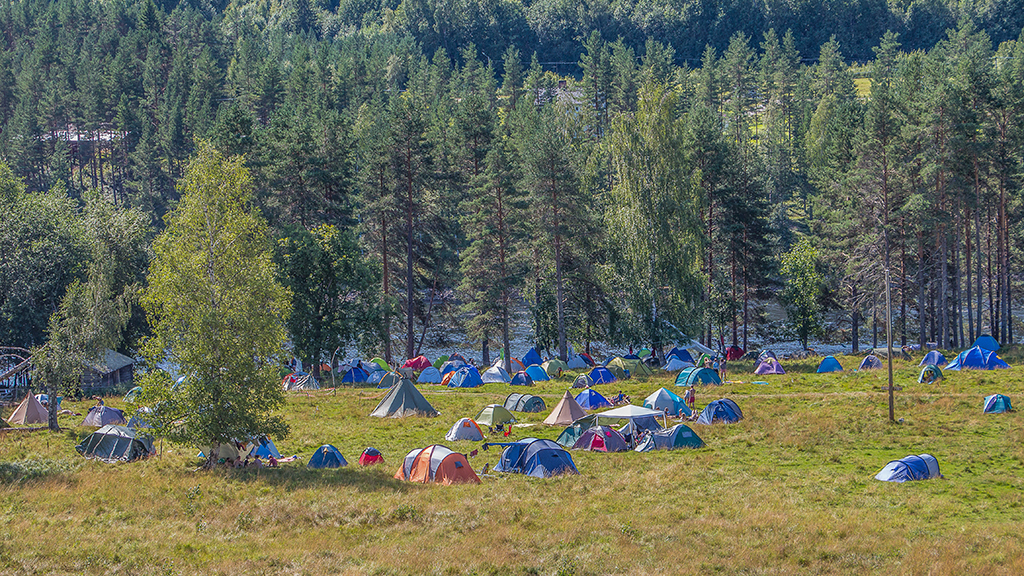 VOLONTÄRCAMPINGEN
All volunteers can stay for free at our Volunteer camping site. Anyone wish to stay elsewhere will have to book and pay that themselves. The camp is situated by the river just below the village. Only for tents, about 20 min walk to the festival area. Close to the common sauna. Dry toilet. No electricity. One part of the camping is free from alcohol. Everyone is responsible for putting the trash in the right bin. Drinking water from a tank. There is no road to the camp site and the footpath can be muddy. This camp site is only open for our volunteers. Become a volonteer!
FÄBODAMMEN
Fäbodammen is closed and the campsite is out for sale. We hope they will re-open in time for Urkult!
HOTELL NÄMFORSEN
Urkult rents the entire hotel during the festival.
PRIVATE HOUSING IN THE VILLAGE
Some locals put rooms in their private homes out for rent and sometimes also garden spaces for motorhomes. If they let us know that they have vacant spots during the 2022 festival we will publish their contact information here.
STAYING WITHIN A DISTANCE
Åsmon, 5 km from Näsåker
Hundraelvan in Åsmon. For more information see Facebook
Sundmo, 16 km from Näsåker
Private hostel with kitchen utilities/breakfast. Also Bed & Breakfast. Singel, double or three-bed rooms shared toilet/shower. Welcome to a peaceful place with garden just outside Näsåker. E-mail to eva.mahler@hotmail.com 
Omsjö, 16 km from Näsåker
Omsjö Camping
Resele, 16 km from Näsåker
Boende i Resele
Ramsele, 32 km from Näsåker
Ramsele Camping
Junsele, 34 km from Näsåker
Junsele Camping, Junsele B&B and Hotell Corner
Sollefteå, 43 km from Näsåker
Hotell Hallstaberget, City Hotell, Nipanhotellet and Sollefteå camping