Night of Fire
At midnight on Thursday
An amazing show
The Night of Fire takes place at the darkest hour around midnight on Thursday night.
When the fires are lit thousands of years later here at Nämforsen you will experience amazing fire artists put on a blazing show.
Each year we invite new artists to come and perform something unique
Solidarity
Night of fire is a time that brings people together. Thousands of visitors meet round the bit stage, sitting in the slopes, on the stairs, in the trees. Everyone has to sit very close to one another so that as many as possible can enjoy the show.
Together we are experiencing something unique, something that creates fine memories in a place where people have gathered for years and years.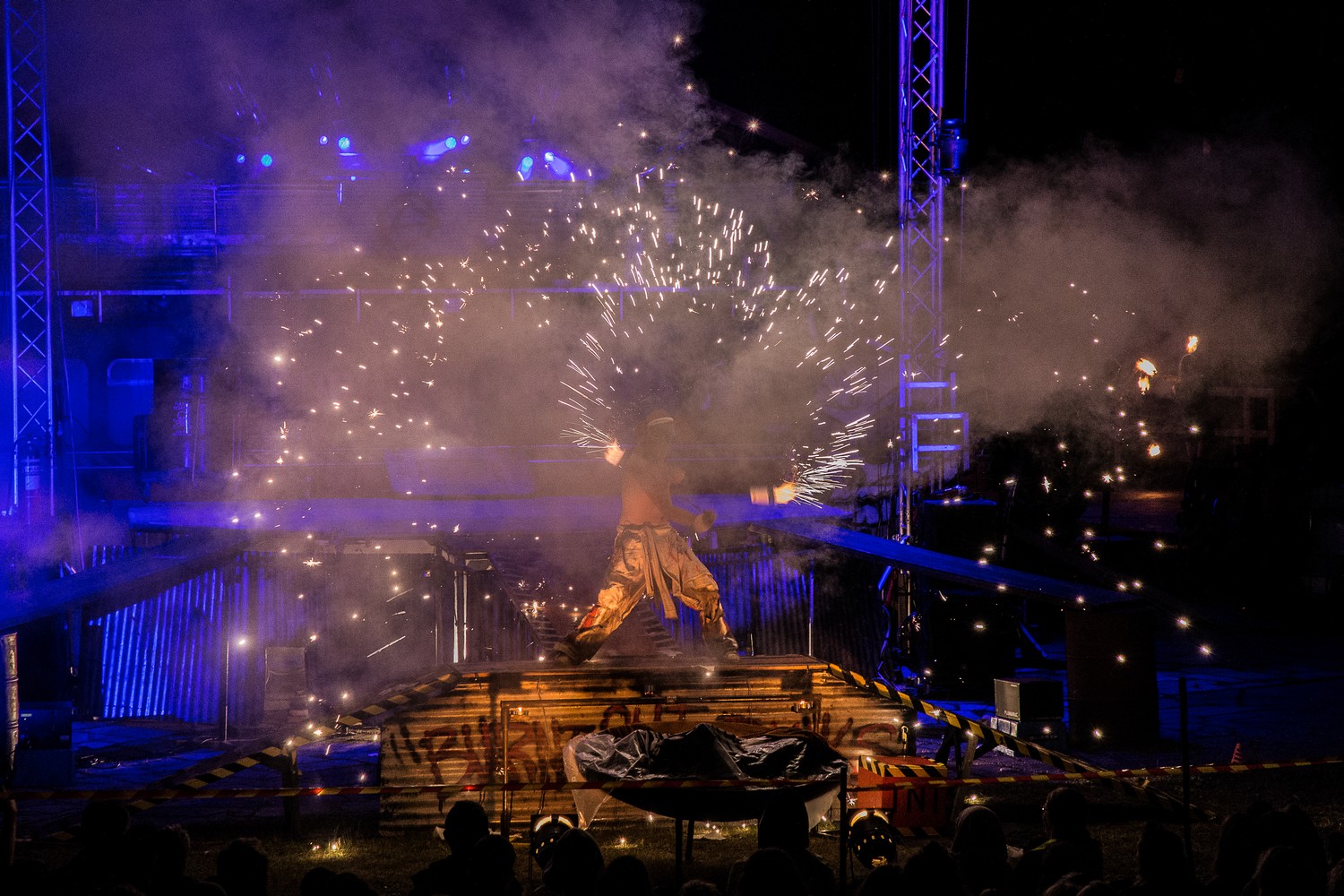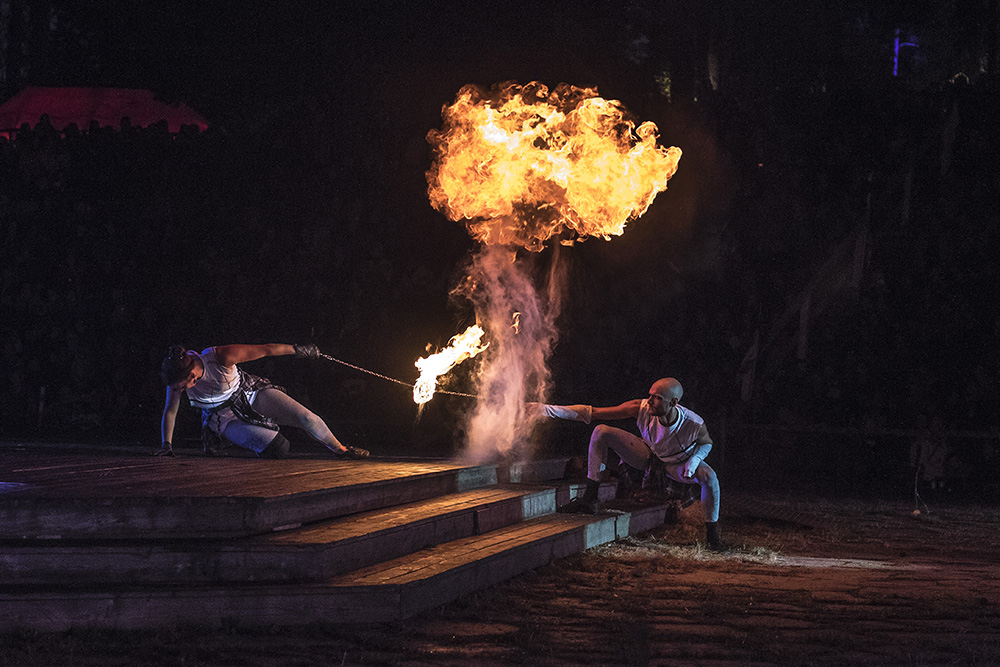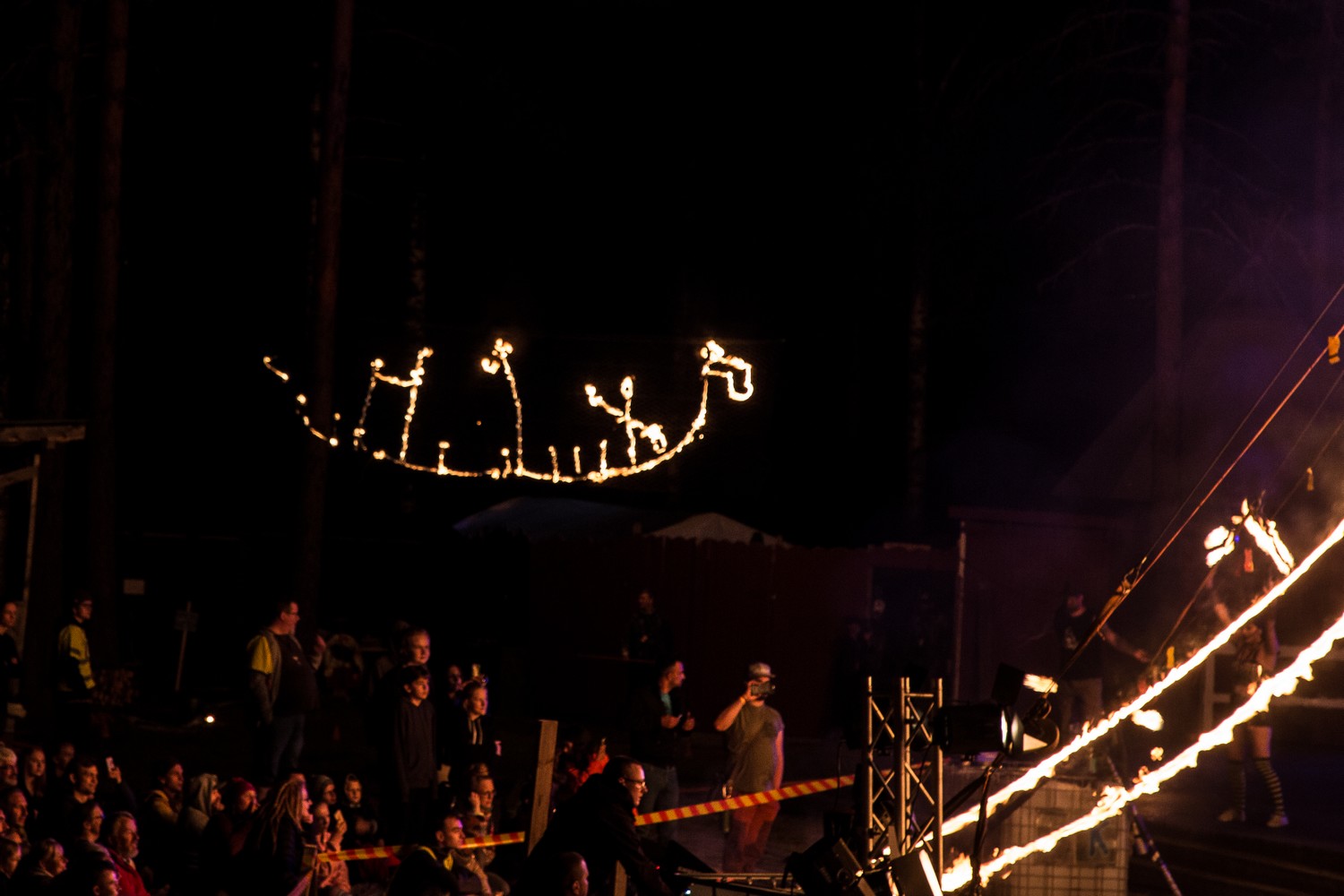 Night of fire 2019
Mythology meets science fiction when Teater Sláva and the performance collective The Inner Ear seeks connection with ancient space creatures and the primordial spark of fire!
Creatures from outer space landed in Nämforsen a long time ago and gave fire to man. With time the fire has grown weaker but with connections with space there is an attempt to make the fire regain it's power.Get ready for spacelike costumes, electronic sound, acoustic drums and choreographies from out of this world with inspiration from goddess mythologies from India when the fires will be lit again on Urkult. A Thousand years later.