Night of Fire
At midnight on Thursday
AN AMAZING NIGHT
The Night of Fire is Urkults opening ceremony and takes place at the darkest hour around midnight on Thursday night. The show may consist of anything from dance to acrobatics to poetry and music – in an artsy composition that all orbit around the element fire. 
The performance looks different every year. We invite different acts who all get complete artistic freedom to create something utterly unique. Urkult and especially the Night of Fire is known to create a unique atmosphere that attracts visitors every year – and keeps them coming the following years.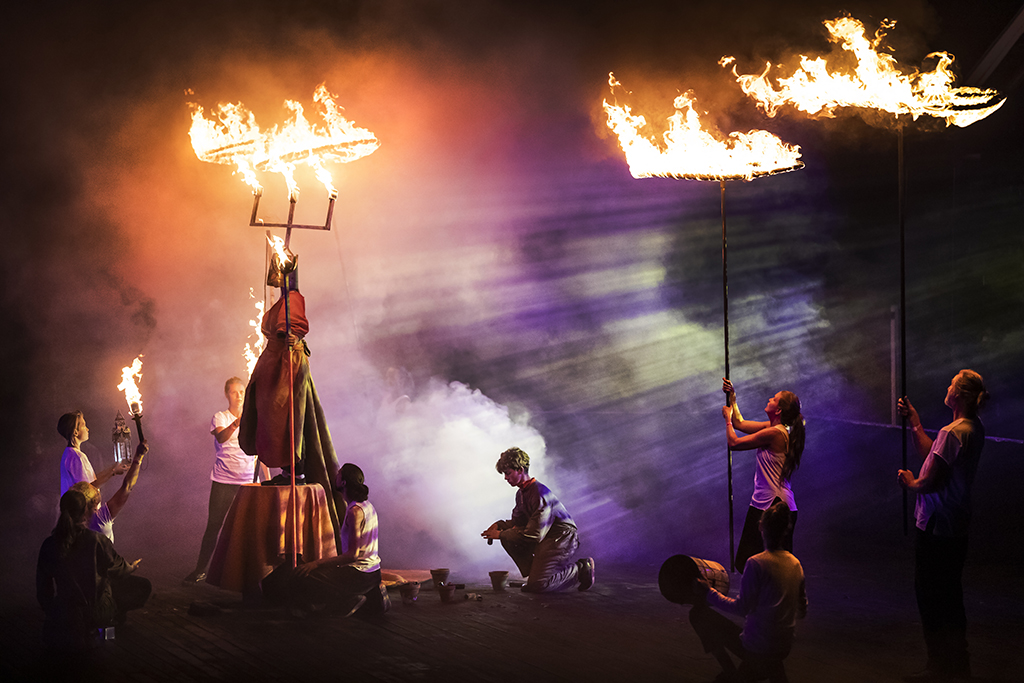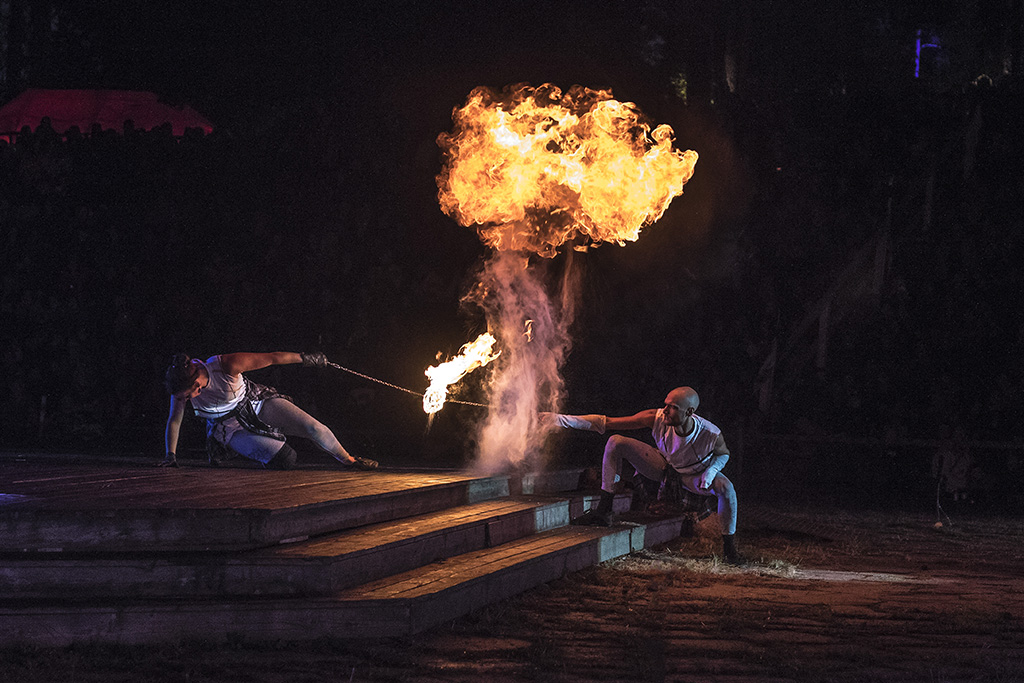 TOGETHERNESS & WARMTH
The Night of Fire bring thousands of people together. Around the big stage, in the natural amphiteater, we gather in the grassy slopes close together to deep-dive into the enchanting tales surrounding this ancient and perhaps even the oldest element of them all – fire. 
NIGHT OF FIRE 2022
This year we have invited the Nordcirkus, a circus group from Edsåsdalen in Jämtland and the composer Christian Cuadra from Sundsvall to together create something excitingly unique.
WHEN THEY COME
"Carefully creeping they emerge from the night's dark nooks and crannies. They are curious but cautious as they explore this new place. They know that there is another creature here… And that creature is fire. They fumble and circle around each other – and with utmost caution they make contact. The joy of finding out that "the others" are peaceful and benevolent creatures is an exhilarating realisation – and through this new surging relationships and deep bonds can be made. When the excitement and rush slowly settles down and the fire returns to ember and ash they return… and this time there is more of them."
Participants:
Tova Ekenberg – Choreographer, artist
Anna-Sara Wännman – Co-creator, artist
Tony Hadders – Co-creator, artist
AnnSofie Svensson – Co-creator, artist
Tsz-Hin Tang – Co-creator, artist
Phillip Nässén – Co-creator, artist
Christian Cuadra – Composer
Daniel Oja – Producer, Co-creator, rigger, technician, Safety manager
Sara Oja – Producer, Co-creator, Business manager, Team manager