URKULT 2021 IS CANCELLED
Keep calm, keep distance and keep each other in the hearts of one another until we once again can keep each other close.Take care, until we meet again beneath the moonlit pines.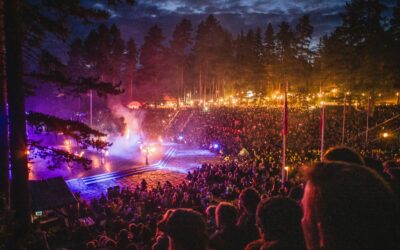 The winter season of the Urkult festival usually means releasing the first rounds of tickets and the first acts of the line up. Unfortunately, due to the unstable and worried state of the world, Urkult has now made the hard and painful decision to cancel this festival...
What is Urkult all about? Urkult is a festival for all people, a meeting place and a source of inspiration. Read all about it on our about us page.
Please find useful information before visiting Näsåker and Urkult.
Why not join and become a volunteer at Urkult! being a volunteer is fun, and a little bit crazy. You will meet so many new people and you might even find som hidden talents you didn't know you had!