URKULT 2021 IS CANCELLED
Keep calm, keep distance and keep each other in the hearts of one another until we once again can keep each other close.Take care, until we meet again beneath the moonlit pines.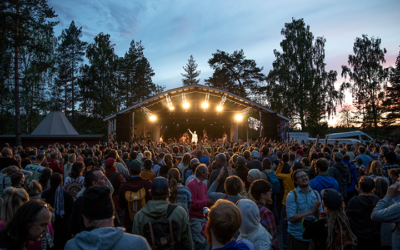 We are working to safeguard the future of Urkult. Throughout the years we have created a financial buffer that gives us a solid foundation to survive a challenging year like this. The buffer will now, however, be spent little by little.  Many people have requested a...
What is Urkult all about? Urkult is a festival for all people, a meeting place and a source of inspiration. Read all about it on our about us page.
Please find useful information before visiting Näsåker and Urkult.
Why not join and become a volunteer at Urkult! being a volunteer is fun, and a little bit crazy. You will meet so many new people and you might even find som hidden talents you didn't know you had!